Learn 6 postures and how to use them to support your optimal health and wellness.
We will utilize 6 postures to change our circumstance!
Side Bend,
Twist,
Balance,
Back Bend,
Forward Fold, and
Inversion
We will go through welcoming and supportive ways to experience these shapes with ease, while integrating breathing practices to balance our nervous system.
Learn how we can utilize our physiology (glands, organs, fluids) to change our psychology (vision, ability, stability) and vice versa!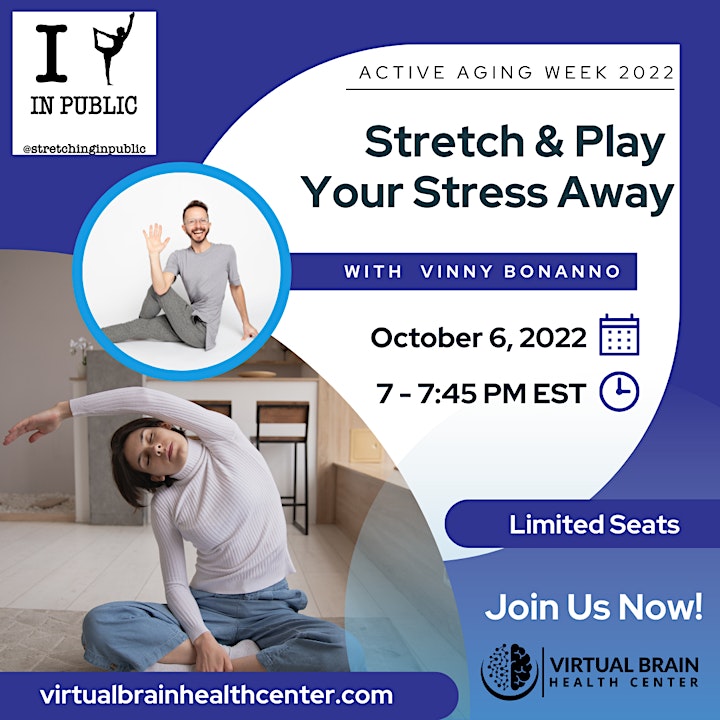 FREE virtual event.
The Virtual Brain Health Center is your one-stop-shop for understanding brain health and what you can do today for your personal brain care.