What are the benefits of foam rolling? Join us to learn– Why to roll? How to roll? and more…
Pain can be reduced with one simple tool: a foam roller.
We'll talk about:
What causes pain
How does pain manifest
+You will learn 5 foam rolling techniques and how to use them easily and effectively to help with pain.
The more you roll, the better you'll feel.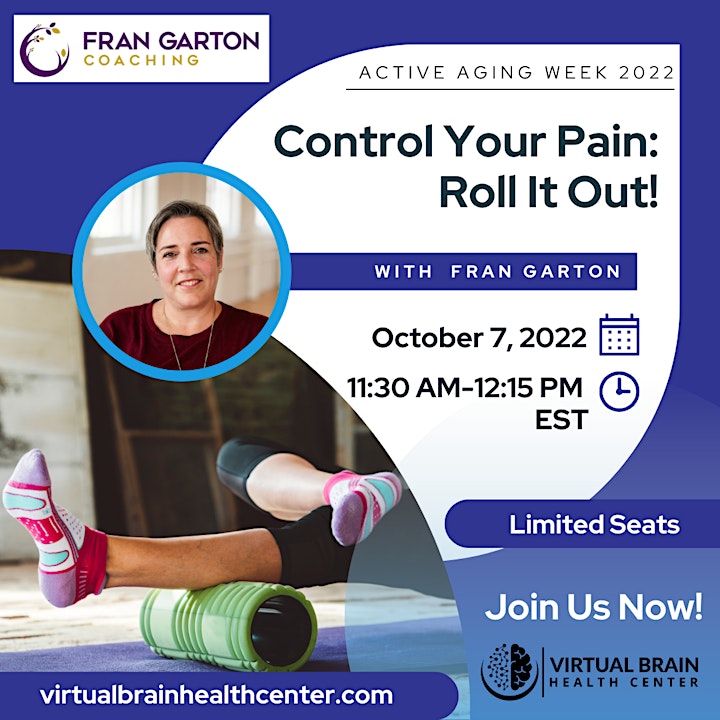 FREE virtual event.
The Virtual Brain Health Center is your one-stop-shop for understanding brain health and what you can do today for your personal brain care.