Learn and experience why your breath is like a remote control for your brain.
Reducing Stress with Purposeful Breathing and Affirmations
1. Various breathing techniques
2. Why include affirmations?
3. Why is managing stress important?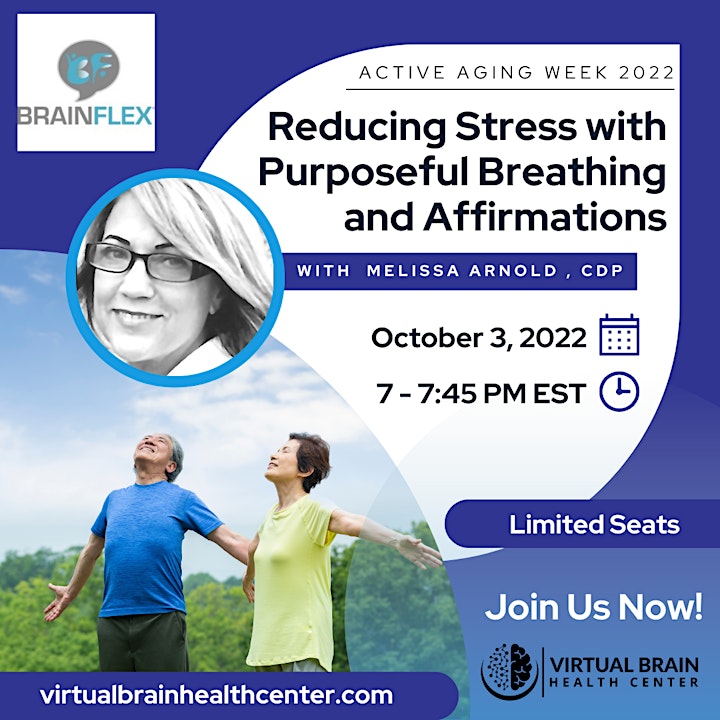 FREE virtual event.
The Virtual Brain Health Center is your one-stop-shop for understanding brain health and what you can do today for your personal brain care.