Join this action-packed healthy cooking demo with Jess Jones.
Join the action from home or simply observe this healthy cooking class demo with Jess Jones.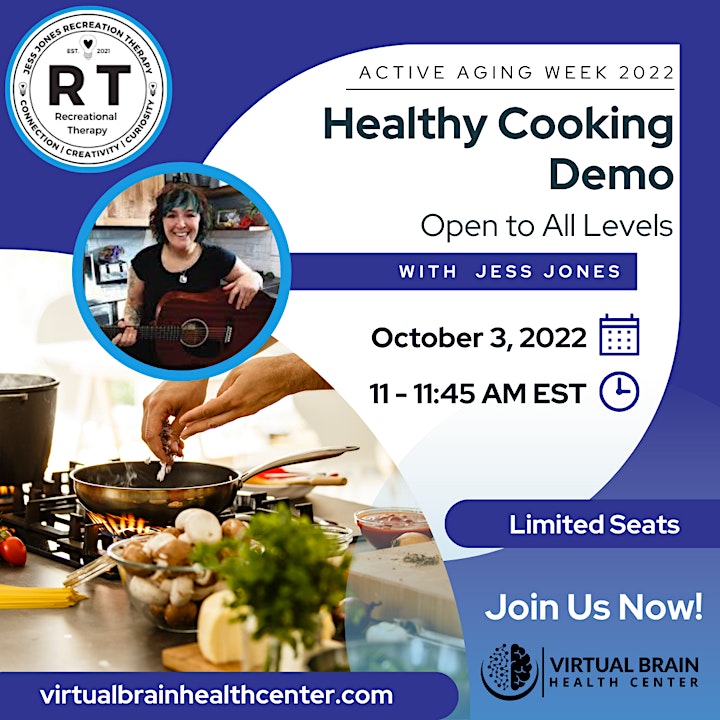 FREE virtual event.
The Virtual Brain Health Center is your one-stop-shop for understanding brain health and what you can do today for your personal brain care.