Join us to gain an appreciation for the importance of coordination and physical activity in maintaining a healthy brain and body.
Join us for an evening conversation with Brad Evans, President of Health and Fitness Technologies, LLC.
Recognize how to improved coordination can increase cognitive function
Understand how coordination is the missing link to a strong mind-body connection
Learn how coordination benefits both the brain and body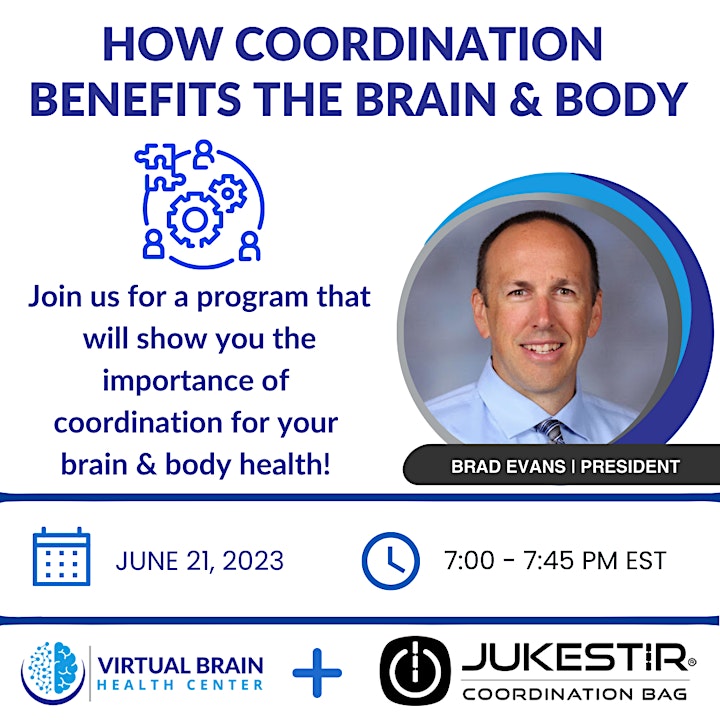 FREE virtual event.
The Virtual Brain Health Center is your one-stop-shop for understanding brain health and what you can do today for your personal brain care.