How does spirituality change the brain? Explore the science of spirituality and understand how it supports our brain health and wellness.
Develop a concept of spirituality as mutually exclusive from religion
Understanding age-related changes in spirituality & aging
How Spiritual activities enhance your brain health and overall wellness
Incorporate "spirituality" exercises into everyday activities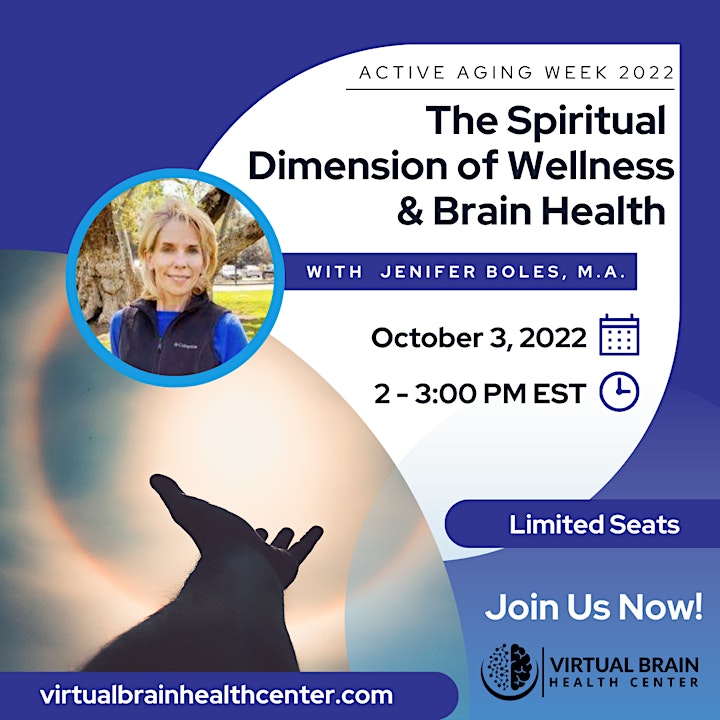 FREE virtual event.
The Virtual Brain Health Center is your one-stop-shop for understanding brain health and what you can do today for your personal brain care.