Our monthly Brain Health Social Hour- Open to All
It's simple: Show up, connect, and have a good time
This is a dedicated time for our virtual community to connect
Grab a beverage of your choice, some snacks, and join us for a lively conversation
Get to know our Center, too! Krystal & LeAnne look forward to meeting you!
P.S. Bring a joke to share or quote to share a laugh or thought with us!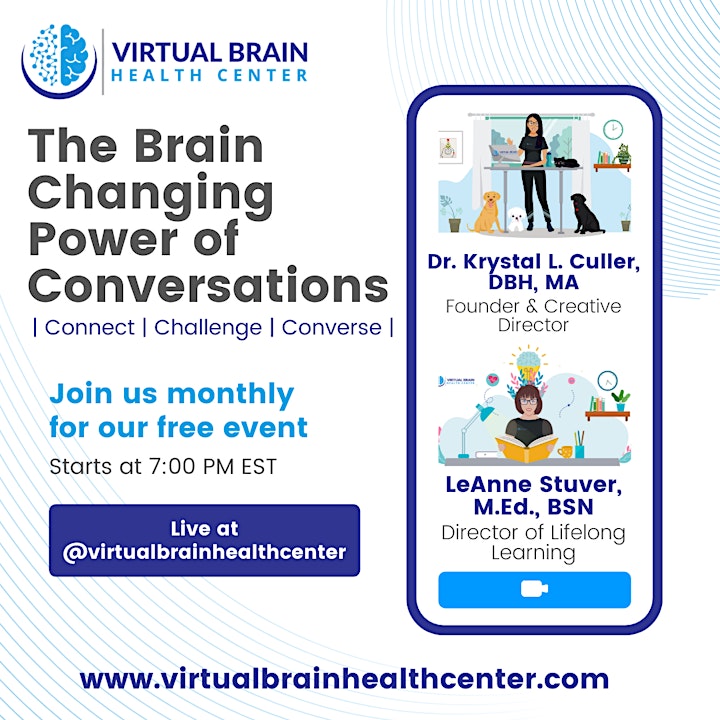 FREE virtual event.
The Virtual Brain Health Center is your one-stop-shop for understanding brain health and what you can do today for your personal brain care.