Learn how physical activity shapes our brains!
This workshop will explore the impact that chronic stress can have on the brain, potentially causing increased vulnerability to dementia later in life.
To address this, attendees will then learn about effective ways to cope with stress through mindfulness, relaxation and grounding techniques.
This workshop is fully interactive.
Attendees may ask and answer questions throughout the presentation and participate in instructor-led discussions.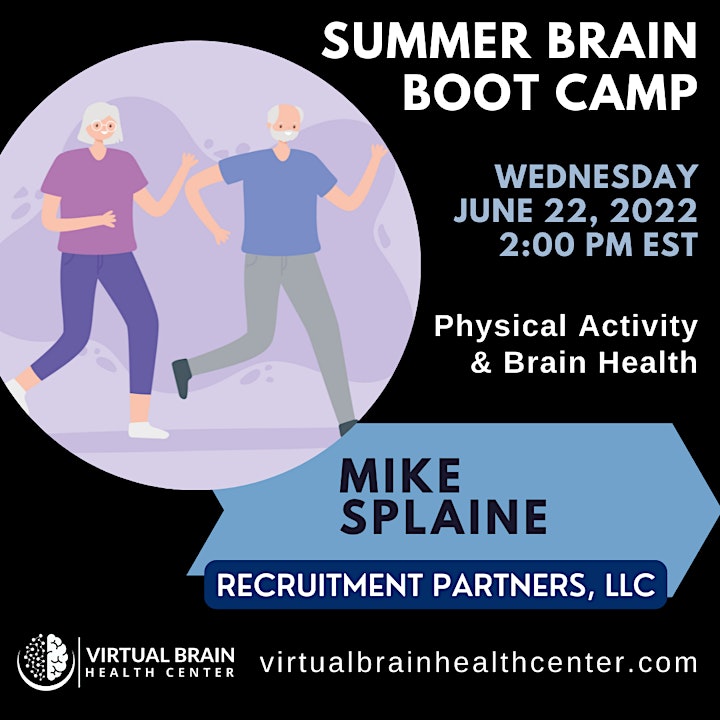 FREE virtual event!
The Virtual Brain Health Center is your one-stop-shop for understanding brain health and what you can do today for your personal brain care.