Learn how health tech can support your brain health care.
Join us for an expert interview with Brittany Cassin, MBA, and Phil Gutis to gain insights on how health tech + health data can improve our lives.
Event highlights:
Explore how health tech and health data are personalized for our optimal brain care.
Discuss how we can standardize brain care for all
Learn about equitable brain care- brain health for every single person
And more…
Bring your questions to the experts!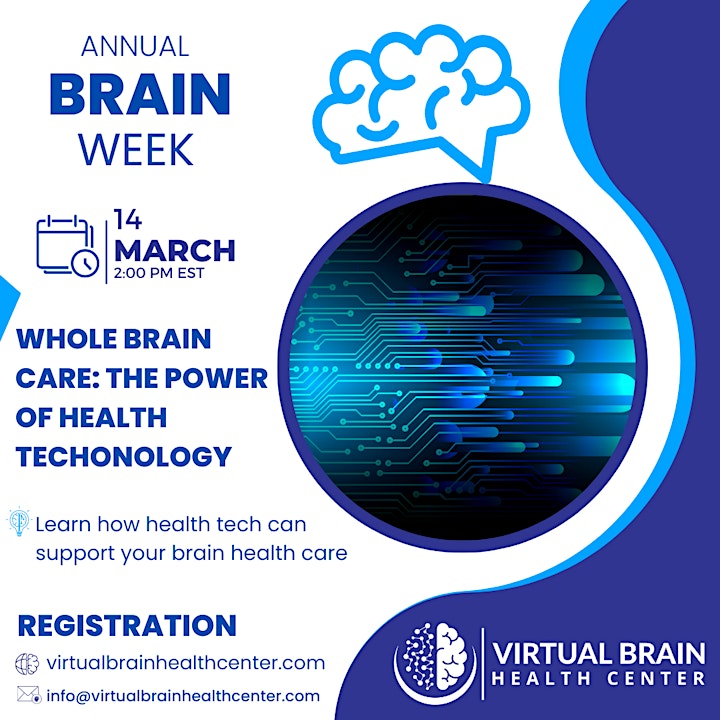 FREE virtual event.
The Virtual Brain Health Center is your one-stop-shop for understanding brain health and what you can do today for your personal brain care.